IN THE COMMUNITY:


The Royal Canadian Legion is one of Canada's largest community service organizations, with grass-roots origins responding to communities' needs since 1926 – particularly veterans, seniors and youth. Branch 517 is proud to support community activities in Petawawa and area, including veterans and seniors services, youth activities, remembrance activities, the concert band and band school, and financial and volunteer assistance in the community.
---
2013 BRANCH 517 PUBLIC SPEAKING AWARDS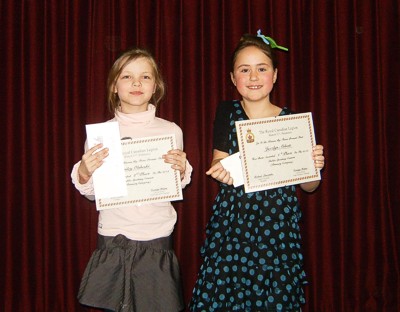 Primary Winners:
L-R: Bailey Olsheski, 2nd place. Jazzlyn Abbott, 1st place. Missing - Alec Lavoie, 3rd place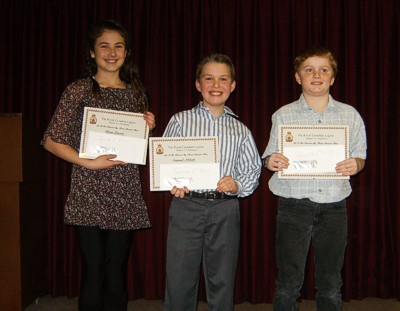 Junior Winners:
L-R: Remi Lavoie, 1st place. Samuel Abbott, 2nd place. Cade Harrison, 3rd place.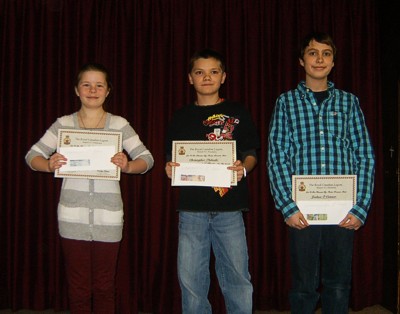 Intermediate Winners:
L-R: Fiona MacPherson, 3rd place, Christopher Olsheski, 2nd place. Joshua O'Connor. 1st place