SPECIAL EVENTS (Everyone welcome!):
Check the Legion's September-December 2016 Calendar for all upcoming events.

General Meetings: 3rd Sunday of Jan, Mar, May, Sep, and Nov (plus June every other year to introduce newly-elected Executive)

Halloween Dance Friday October 28th from 8-midnight in downstairs lounge. Music by Jay Martin. Age of majority event.

Remembrance Dinner Wednesday November 9th. Chicken or beef. Tickets free for military members past or present and their spouse or caregiver but must be picked up ahead of time at bar. We welcome members of the community as well.

Candlelight Memorial Service at the Petawawa Cenotaph Wednesday November 9th at 8pm. Candles can be purchased at the branch in memory of a loved one.

Sausage or ham and egg breakfast with homefries, toast, beans, juice and tea/coffee on Sunday November 6th from 930-1pm. Open to all.

Craft sale at the Sunday November 27th from 9-3pm. To reserve a table call 613-687-2504 weekday mornings.
BRANCH 517 NEWS:
Click here for the latest news and photos!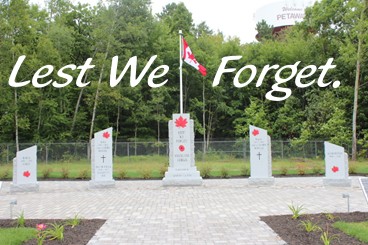 WELCOME!

You are visitor number

since Feb.3, 2009